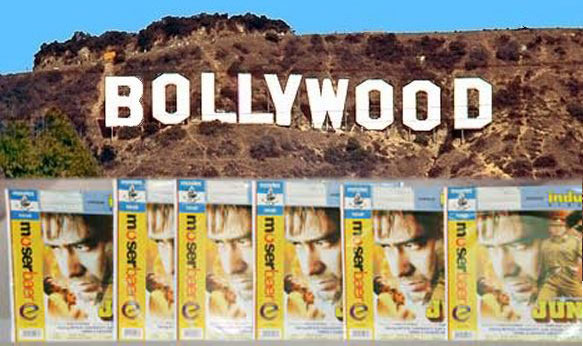 Instant access for portable entertainment takes on a new shape with new release of Moser Baer's USB drives preloaded with Bollywood movies.  Each pen drive currently holds 4 gigabytes worth of Indian blockbusters and is priced at a U.S. equivalent of less than twenty dollars.  More of these preloaded USB drives are expected to come out in the near future in the larger 8 gigabyte and 16 gigabyte sizes.
As one of the world's largest optical media storage manufacturers, this combination of technology and entertainment is a first for Moser Baer (MBI).  According to an article in International Business Times, this product launch may help cement the company's position in the solid-state memory industry.  The Bollywood drives will also be a continuation of content loaded products that debuted in January that included Micro-SD cards loaded with movies and music for smartphones.
MBI's drives are multipurpose.  Not only can you view the preloaded flicks, but at your discretion you can erase them in order to use the drive for whatever kind of application you need—it's customization behind commercial appeal.
What's great about the flexibility and ease of use for these preloaded USBs is that they go where you go.  Plug them into your laptop while you're waiting for a flight at the airport, or use them on your home television or desktop.  Watch them in a library or take them with you to a friend's house.
While not available outside of India currently, these USB flash drives could indicate a growing possibility that the future of entertainment could fit in your pocket here before you know it.
Would you buy preloaded USBs with movies?  Give us your opinion on Moser Baer's latest product launch.