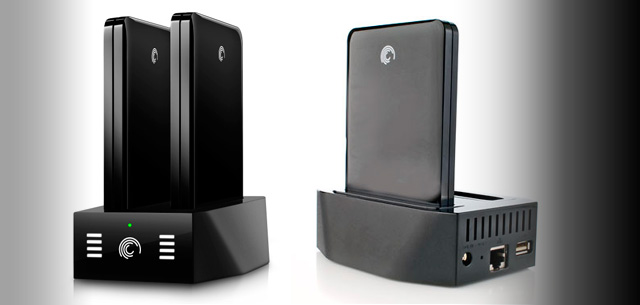 USB technology only keeps expanding in its ease of use and convenience, and the latest real-world applications prove it.  Today there are several USB drives that can connect to a network as well as the Internet to access files with the help of storage links or adapters.
Generally, these USB storage devices are more cost effective than the purchase of additional drives and network-attached storage (NAS) boxes.  To bypass these products, you can end up using the USB drives you already have.  NAS boxes will also present you with a more complicated setup.
We'll take a brief look at features offered by USB storage sharing devices and how they work to make the use of your digital files all the more simple to access:
– These devices are featured in a variety of shapes, sizes and colors to configure to your computer décor:  hot pink, white, black and blue while resembling a deck of cards, a wallet or a toaster.
– Storage drives typically consist of 1 to 4 USB ports to plug in any type of drive for network storage.  Devices with fewer ports can always benefit from a USB hub.  Drives must also be plugged in to be available on the network.
– Online portals from the manufacturers allow you the freedom to work with your files the same way you would from your own PC's internal hard drive with the support of download, upload, delete and copy functions.  You can also use local drives and your Internet to log on to the portal from any browser.
– Some USB storage devices are equipped with the capability to work SATA drives.
– USB storage drives will also stream media.
– Their software allows a form of an online viewer for documents so that it doesn't have to be used through a separate program.
– Each USB storage device has its own unique set of file sharing capabilities.  While each will function with a network, only some supply Internet file sharing and FTP access.
Ever used any USB storage sharing devices?  Share your experience.