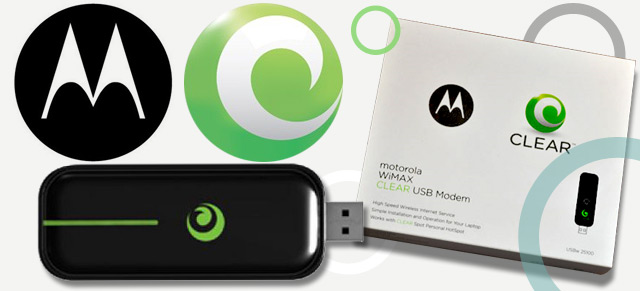 It's a big step for USB and next generation technologies.  One of telecommunications' major players, Motorola unveiled an exciting development at the international 4G World conference in Chicago:  the new FDD LTE USB-lte 7110 device.  What this lengthy title translates to is a USB modem that packs high bandwidth for a multimedia experience made for mobility and supplying high-speed, high-quality 4G capabilities.
Motorola promises the USB device will make your digital video dreams come true with HD video streaming, conferencing, blogging and social network uploading.  The company also highlights the fact that LTE (a radio technology with boosted throughputs and bandwidth) gives applications a lower cost per bit to operate.
The USB modem, which is striving to be a comprehensive LTE network solution, cuts back on the limits of where and how you use your multimedia services.  So long as you have USB function on your laptop, netbook, etc., you can connect from wherever you are without the need to install software or drivers for use.
Another added perk to this USB 4G broadband device is its non-discriminatory, heterogeneous function.  With a range of global networks not under the Motorola umbrella enabled for use through its testing, it can only help to one day cement 4G capabilities into the mainstream.
A Motorola vice president noted, "We look forward to the opportunity to team with operators worldwide for an end-to-end LTE solution."
In spite of all of these appealing factors and features, no official word on when the USB modem will be made available to a 4G-hungry American public.  Still, between our love of HD, our insatiable desire to upload and view more content, as well as our need to have all of that provided on the go, we simply cannot get enough broadband.  A USB 4G update of this kind is welcome news.
Are you anxiously awaiting the Motorola FDD LTE USB-lte 7110 modem?  Do you think it's the right step toward 4G?  Don't be shy, and tell us what you think.