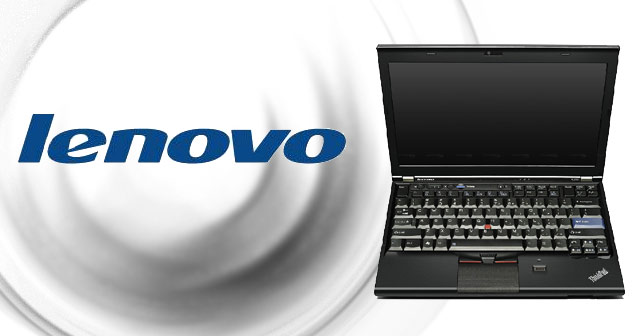 Today, the smaller your gadget, the trendier and more expensive it is, no matter how it's equipped (or unequipped) with features. Thus, electronic consumers are torn between getting the one that's portable or one that's packed with features. Manufacturer of world-class laptops and computers, Lenovo, is hoping to find a happy medium.
Introducing Lenovo ThinkPad X220 Laptop, the newest innovation from Lenovo that could prove the adage, "Good things come in small packages." The new laptop will be flaunting top features such as Intel's Sandy Bridge processors and a USB 3.0 port, among others, in a 12.5-inch, 3.3-pound laptop. It displays a 1366 by 668 resolution supported by an LED backlight.
Unfortunately, it comes with a plain, rugged black frame. However, the outer skeleton is made from sturdy magnesium instead of plastic. As a result, the laptop has been tested prior to release on drops, moisture, resistance to extreme temperature and vibrations, among others.
Sandy Bridge
The much-awaited ThinkPad X220 will be sporting Intel's Sandy Bridge processors, the second generation Core processors that features improved energy efficiency, better graphics capabilities and enhanced overall performance. You may have heard of the Core i3, i5 and i7 with model numbers that start with a two (2), these are all Sandy Bridge processors. This USB 3.0 Laptop will be offering five different options for consumers for different Sandy Bridge processors from 2.1 GHz Core i3-2310M to the upscale 2.7 GHz Core i7-2620M.
USB 3.0 and Memory
Imagine a three-pound laptop that can run at SuperSpeed capabilities. For models with the 2.7 GHz i7-2629M processor, there is an available option to upgrade one of three USB 2.0 ports to USB 3.0. That not only adds to the laptop's usability but it makes data transferring, reading and writing 10x faster than usual. Moreover, for all other peripheral needs, ThinkPad X220 has a DisplayPort, VGA, 540mm express card slot, and SD card reader.
Storage and Usability
To offer its users maximum ease, the Lenovo USB 3.0 Laptop features a track pad that is 45% larger as well as up to 24 hours of battery life with an external battery. Nonetheless, without an external battery, the laptop's standard 9-cell battery claims to offer up to 15 hours of battery life.  The X220 also offers both HDD and SSD at reasonable dimensions with a memory of up to with a maximum of 320 GB (for HDD) and 160 GB (for SSD). The laptop's RAM can store a maximum of 8GB.
It also offers an "Instant Resume" feature which maintains wireless connections while on sleep mode for up to 99 minutes, an important function especially for users who constantly attend meetings and conferences.
This ultimately portable laptop loaded with top features is expected to be out in the market next month with a starting price of $899 so if you're looking for portability combined with outstanding features, you still have a few more weeks to save up.
Would you go for the Lenovo ThinkPad X220? Don't forget to share your thoughts!