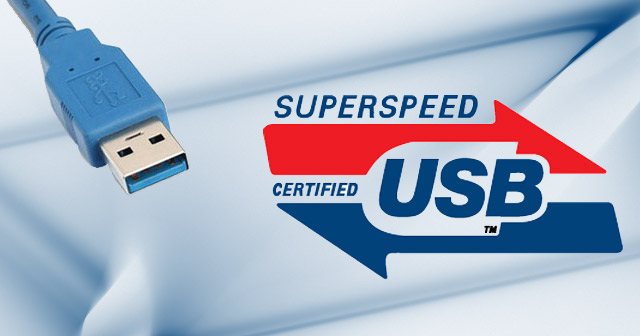 USB 3.0 has brought significant performance enhancements to the interface technology, boasting features such as improved power efficiency as well as a speedy delivery and data transfer of up to 10 times faster than its predecessors.
With the demand for SuperSpeed USB tremendously increasing, the competition among manufacturers continues to grow even rapidly. This is despite the launch of Intel's Thunderbolt which threatens to perform even better than SuperSpeed, but has been recently criticized by AMD for its proprietary nature and costly implementation.
To further promote USB technology in the mainstream, the USB Implementer's Forum (USB-IF) has launched a program that has just certified 200 new SuperSpeed devices to date.
A non-profit organization, USB-IF was formed to provide a venue to discuss ideas and concepts in the advancement and adoption of USB technology. The aim of the support group is to aid in the development of high quality, compatible USB devices through its logo and compliance program, as well as promote the benefits of USB.
From a mere twenty certified USB 3.0 devices a year ago, the number of certified devices has increased more than ten times over to provide advanced reading, writing and data transfer capabilities to consumer electronics from all over the world. Apart from this, USB-IF confirmed in a formal announcement that it will set up a Cable and Connector Certification Program.
Among the latest certified devices include the first standardized USB 3.0 flash drive from Imation; ASUS O!Play HD2 , the interface's first USB media player; and the latest products from DisplayLink and Fresco Logic.
The certification of the newest wave of USB devices signifies the continued growth of the USB 3.0 ecosystem. As a result, it is expected to boost the industry and create a highly competitive USB market that is expected to produce Superspeed products that are more cost-efficient and better equipped with features. Likewise, this also means a brighter future for USB 3.0 as it brings the technology closer to full global adoption by a variety of devices.
At the rate it is going, USB 3.0 is expected to accelerate in the second half of 2012, and positively forecasted to dominate 80% of commercial and consumer mobile PCs by 2013.
What's your take on the new influx of USB 3.0 devices?  Do you think it will help SuperSpeed take mainstream by storm and leave Thunderbolt behind?  Weigh in!