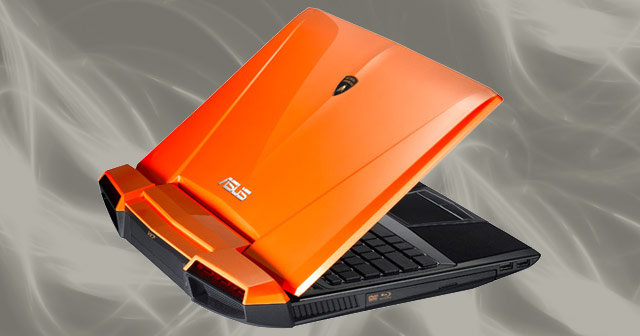 There's a new attractive computer on the block and it's a part of the same family as that hot Italian automobile we call Lamborghini. No kidding. It's sexy, it's handsome, and it promises paradise for gamers!
Yes, we are smitten. Let me introduce to you the new ASUS-Automobili Lamborghini VX7 laptop. Resembling a luxury car transformed for function and portability, the VX7 is jam-packed with only the fastest and flashiest features that can be squeezed on to a laptop.
The ASUS Lamborghini VX7 USB 3.0 laptop is run by a 2.0 GHz Core i7-2630QM quad-core processor, probably the fastest available Sandy Bridge in the market today. Let all your games, applications, software, music files, movies and huge docs run smoothly and view them with incredible clarity thanks to the nVidia GTX-460M graphics card. Save all of them hassle-free with the laptop's 16GB RAM, up to 1.5 TB of storage space, 2 HDDs and 3GB of video memory. To complete your gaming experience, the VX7 is equipped with a top-of-the-line sound system composed of 2 speakers.
If you think looks may be deceiving, think again. The laptop is houses a SuperSpeed USB 3.0 port so you can expect fast reads and writes, more than 10 times faster than USB 2.0.  How fitting for the Lamborghini brand!
More dynamic features of the USB 3.0 laptop include a Blu-ray combo drive. Click and save all your pictures with the 2.0 MP webcam available. There's an HDMI output and an 8-in-1 card reader. With the laptop's 8-cell battery, you'll benefit from a longer usage time. Finally, for all your internet connection needs, the ASUS Lamborghini laptop features Gigabit Ethernet, 802.11 b/g/n, and Bluetooth 3.0.
Weighing just over 8 pounds, this USB 3.0 laptop really does make us drool. Whether it's the hot orange selection, slick black one or carbon fiber choice, the laptop is a beauty. The smooth lines stress the car-like taillights leading to the hot Lamborghini logo on the cover. Even the power button is designed like an engine start key.  Plus, the palm rest is leather—need I say more?
The Lamborghini VX7 is pre-installed with Windows 7 Home Premium 64-bit, and the complete package is backed up by a two-year warranty.
This good-looking, fast-moving laptop is priced for pre-order at around $2500. Too pricey? It may be as close as some can get to owning something Lamborghini!
Are you driven to get for the ASUS Lamborghini VX7 USB 3.0 laptop? Share your thoughts and be heard!