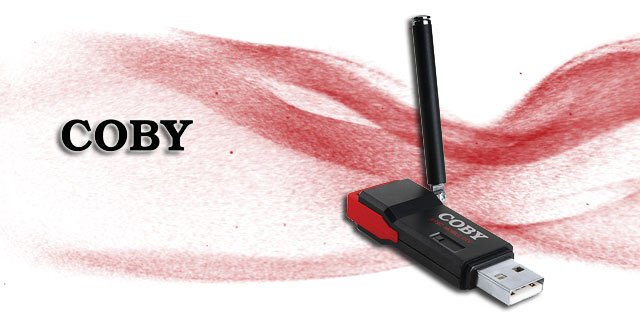 When we become busy with work, we tend to sacrifice the simple joys of life such as going shopping, playing our favorite sport, and watching our favorite TV shows. Thanks to technology, we can do all these three things without moving many muscles. There's eBay or Amazon for shopping, PC games to play your favorite sport, and for watching your favorite TV programs, you have the COBY DTV111 TV-to-Go USB receiver.
The COBY USB tuner is the latest innovation from COBY, a global leader in manufacturing electronic devices such as portable CD players and speakers, and LED TV sets, among many others. Weighing only a pound, the USB tuner allows users to watch over –the-air ATSC-M/H TV broadcasts at no service charge by simply inserting the device through a USB port!
The device is classified as Mobile DTV, a new TV broadcast optimized for portable reception. Unlike regular DTVs which are created for steady reception, this MDTV aims to produce clear and consistent TV reception while broadcasting at a speed of more than 100 mph. This means that the USB receiver can be used while the user is on board a train, car or while strolling down the street.
With COBY adopting cutting edge ATSC-M/H standard, the pocket-sized tuner offers optimized TV viewing, and lets you view your favorite TV shows on your own preferred time with its scheduled recording feature. And with its innovative technology, the device also allows users the ability to pause, resume, and even rewind and fast forward live shows with a feature called DVR time-shifting.  Aside from these great features, the package also comes with a compact antenna, an auxiliary external antenna, and an installation mini-CD.
Using the device is easy. Just insert the receiver to a USB 2.0 port of a PC that runs Windows 7 (particularly the 32- or the 64-bit), Windows Vista and Windows XP. Unfortunately, it's still not compatible with Mac OS.
COBY DTV111 TV-to-Go USB receiver is a perfect match for people who are always on-the-go but wish to remain updated with what's going on around them. But who wouldn't want that, right? Just a little disclaimer, reception is still dependent on the geographic location of the user, as well as weather conditions.
Do you think the COBY USB receiver is a product worth using?  Or would you rather rely on your 3G and 4G devices?