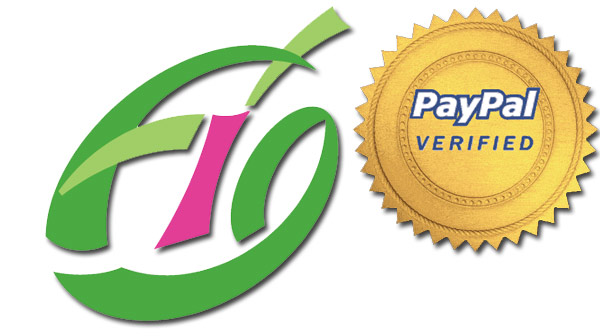 Lately, there has been an effort to further eliminate the need for a wallet in the lives of people across the world.  Unfortunately, most of the attempts have included the need for hardware and specialty pieces for every transaction made on smartphones.  The Fig Card may be about to change all of that.  PayPal, who is expected to bring in $6 to $7 billion in revenue by 2013, seems to agree since they bought the company a few days ago.
The Fig Card is not necessarily a whole new concept.  We've seen others, such as Square and NFC, try to utilize the power of smartphones for the purpose of making purchases.  Square, for instance, allowed a customer to swipe their credit card on their phone.  A small attachment made it possible to approve the charges.  The concept just never took off.
However, USB flash drive technology is used with the Fig Card.  Merchants can obtain a USB stick which simply plugs into their cash register.  With that, they are Fig compatible.  Consumers, on the other hand, can take advantage of the Fig Card USB phenomenon if they have downloaded the appropriate application and set up a payment method.  It is very inexpensive to do so.
PayPal is hoping to be front and center of the electronic wallet revolution, and they have made that no secret.  Through purchasing Fig, the company has not only purchased the technology but also acquired the two groundbreaking technology veterans who developed it–Max Metral and Hasty Granberry are going to become a part of the PayPal Fig Card team to further develop this product.
While there are some obvious kinks in the system thus far, they have been able to work through them.  Yes, consumers have to get that application on their phones (it is compatible with iPhone, Android and some Blackberry models at this time) and retailers must their USB PayPal device.   However, it was not that long ago that we had the same kind of hang ups regarding credit card and debit card usability.  Over time, everyone jumped on the bandwagon.  Now, a card can be used to buy something at dollar store, gas station or high-end retailer.  In many cases, it's more common to use one than cash.
CEO of eBay, John Donahue, is spearheading the effort to make PayPal the leader when it comes to the electronic wallet.  He was recently quoted as saying that he anticipates this particular venue to be worth about $10 trillion by 2013.  It's amazing to think that USB technology could be pivotal to raking in those dollars and in transforming how we make purchases.
Do you like the idea of an electronic wallet through PayPal and Fig Card?
Update: Removed the link to the Fig Card website, which seems to be gone for good.