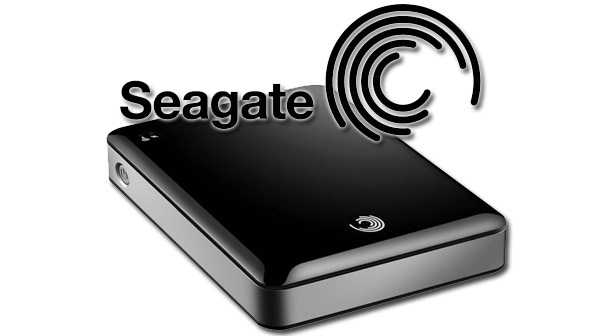 One thing is for sure – some will find the new Seagate GoFlex USB hard drive a steal, and others are going to find it a total waste of $200.  It is hard to say exactly which category a person is going to fall into, but one thing is for sure – the concept itself is pretty cool and is once again throwing USB technology into the spotlight.
This little device can be handy for anyone who needs to have a 500GB hard drive for all of their media available in a Wireless USB package.  However, there is a good point to be made here.  The consumer is really paying for the 'first ever wireless' part of the Seagate GoFlex Satellite wireless hard drive.  In today's market, two-hundred bucks for 500GB is pretty steep, but since GoFlex is using WiFi, it offers a more convenient media storage option.
Although it is being marketed to Apple consumers who have an iPad, this external USB drive is compatible with any wireless capable laptops, tablets or phones.  USB technology is once again being brought to the forefront with Seagate offering this personal cloud device with 3.0 connectivity (although it is still completely compatible with any USB 2.0 devices).
So what does it actually do?  It offers wireless storage that is completely mobile.  That means that anyone can overcome the well-known storage obstacles that accompany the iPad (or any other wirelessly capable tablet or phone, such as Android).   It is able to hold as many as 300 HD movies at a time, although it can also be used to store other media such as photos, documents and music.
It streams over WiFi (at a distance of up to 30 feet), which eliminates the worrisome pixilation and skipping that has often been the problem with several iPads or tablets using one internet hotspot.  Also, up to three different devices can use one hard drive to stream three different movies at once.
Anyone in the U.S. can preorder the Seagate GoFlex Satellite external USB hard drive with WiFi and USB 3.0 interface options right now by going to Seagate.com, Amazon or BestBuy.  Folks in the UK will have to hold off until August for their chance.
Do you think the GoFlex USB 3.0 drive is worth trying?