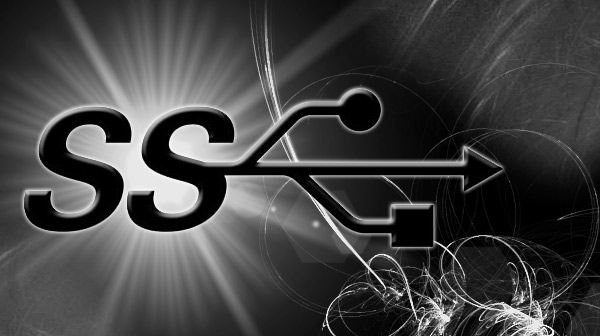 Is USB 3.0 going mainstream or not? From certain market researchers' perspectives, it seems like there's no way but up for the SuperSpeed interface. Not just a few million, but a whopping 80 million USB 3.0 devices will be shipped in 2011, according to technology market researcher In-Stat as published on MaximumPC.
This forecast comes on the heels of AMD revealing that it will have a new line of notebooks will carry SuperSpeed alongside the new processors called A-Series, which are expected to make their way to more than 150 laptop models this year that will be sold for a notably low price for laptops, which will easily boost the appeal of 3.0
AMD rival, Intel, on the other hand, has announced that it will adapt the USB 3.0 chipsets come 2012, when it releases the 7-Series Panther Point chipset which will be featured in Ivy Bridge processors.  In the meantime, Intel appears to be sticking to Thunderbolt, the high-speed USB 3.0 alternative. However, USB flash drives and gadgets are so popular that Thunderbolt—which is heavily supported by Apple—is missing out on a piece of the USB pie.
Meanwhile, laptop maker giant, HP, is one of the first PC manufacturers to announce that they are sticking with USB 3.0, giving much consideration to the support it is receiving from consumers around the world.
Moreover, as In-Stat puts it, core logic integration plays a key role in this worldwide acceptance of SuperSpeed because "it allows notoriously cost-conscious PC OEMs to offer it for free."
But wait, there's more.
The In-Stat report also said that smartphones or mobile PCs are one of the main reasons to trigger this SuperSpeed upsurge. Considered a key component, USB could be found in over 1.2 billion mobile phones in 2010. Given this figure and trend, mobile phones have all the skills to do the same with USB 3.0, and more. The first USB 3.0 mobile phones are to come out in late 2013, with their own mobile SuperSpeed connector, expected to replace the micro-USB ports in our current smartphones.
Taking all these factors into consideration, USB 3.0 is certainly moving up and ready to break into the big mainstream pond. Its speed efficiency and productivity will be a boon to new users in the coming years.
Thoughts?  Share your 3.0 perspective below.