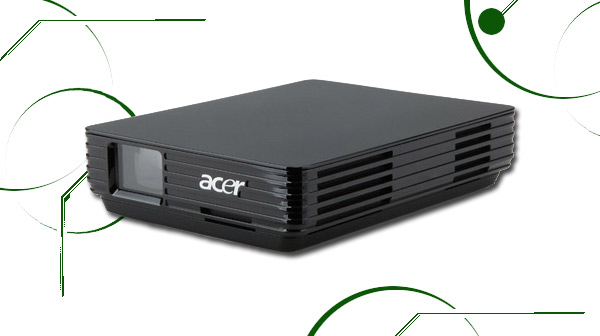 For most consumers (and I am no exception), the one thing that holds us back from purchasing projectors is their price. Paying more than a thousand dollars to watch your favorite movies or conduct your presentations on a wall surface or a projector's flat screen is enough to repel you.
Luckily, Acer's USB pico projectors are changing the game.  The company recently launched its latest series with the C110 pico projector, a 10 x 85 x 25mm-sized projector weighing merely 175 grams.
The Acer C110 is an absolute ease to use. While other pico projectors experience issues complicated connections with cable incompatibilities between laptops and notebooks, the new Acer gadget is a USB pico projector which means it is easily connectible via USB. Watch your presentations, movies and music videos off the projector screen or wall by easily connecting the gadget to the USB port of your notebook.
As it is a super portable device, it is most applicable for professionals in the field who rely on a presentation with swift and easy setup. Nevertheless, movie buffs will also find delight watching their favorite selections on the big screen.  However, don't expect HD quality from this USB pico projector. But with its price, the capability to run at WVGA resolution (854×480) and a max of WXGA (1200×800) is not bad at all.
Moreover, the C110 Pico Projector uses a DLP projection system with brightness of 50 ANSI lumens and a contrast ratio of 1000:1 that is able to show images between 12" and 100". The ColorSafe and DLP LED technology makes a favorable upgrade to the color quality even for longer usage. The DLP lamp requires no warm-up time, is mercury-free, and can run up to 20,000 hours. These features are more than enough for the usual pico projectors on the market, making the C110 a good catch.
Slated to come out in August of this year at a retail price of around $300, the launch of the Acer pico projector could help bring the technology out of its niche and further into mainstream use thanks to its affordable price.
Have you used a USB pico projector?  If so, for which applications?  Talk to us below!