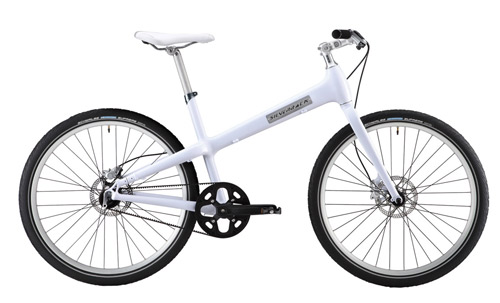 When people hear about a USB bike, most ask how that is even possible. One newbie bike manufacturer of only seven years, Silverback Technologies, shows cycling and tech enthusiasts how such a novel concept can come true.
The new gadget on wheels is creating buzz not only in the transportation and manufacturing industry but also in the new media market with the coming release the of  Silverback Starke series, a new series of bicycles that are fully and multi- functional.
The Silverback USB bikes include the Silverback Starke 1 and Starke 2.  They are equipped with built-in USB ports where you can charge all your USB gadgets with the use of the energy produced by the bike's dynamo in the front hub, which also charges the lighting system for any evening rides you may take.
With this bike USB port, the energy it releases can fuel low-voltage devices such as your iPods, MP3s, and smartphones. Do you have a bigger gadget? Well, it has the capability to charge your iPads or tablets, but just don't expect them to be fully charged after two hours of non-stop biking!  What's more is a larger device is not as easy to transport while biking—you'd have to place it in a backpack or rig your bicycle with a special holding place for a tablet.
The release of this specially-charged bike is further proof that USB technology is so influential and integral to our daily activities. If this is any indication of the interface's power, expect it to stick around for a long time, and surface in the most unlikely of places.
So what makes this bike better than other eco-friendly gadgets? Not only will it contribute to your physical health, the Silverback bike USB will also have you working out while converting your kinetic energy to a mechanical energy through that dynamo that is responsible for the transfer of power into the gadget. That doesn't sound too complicated, does it? Moreover, you'll be burning calories while both using and charging your USB device.
The Silverback bike with USB port is expected to come out in 2012. How much would you pay for one? And do you think this product will sell? Why or why not?