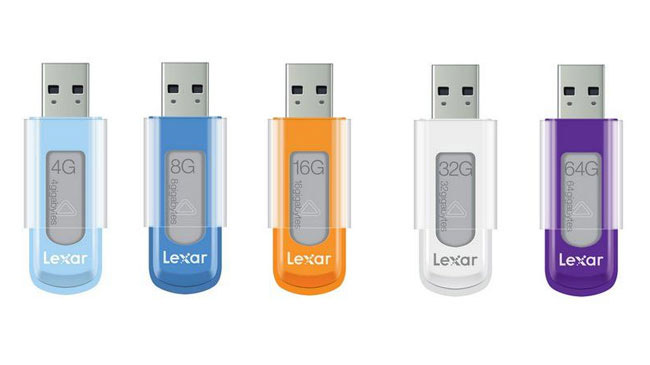 For all of you clean freaks out there, Lexar Media, Inc. would like to take this opportunity and give you the proper recognition you deserve by showcasing the Lexar JumpDrive S50 USB Flash Drive. What makes this flash drive so special, you may ask? This drive actually features Microban antimicrobial product protection. This product protection keeps the drive from the growth of bacteria and mold that may cause stains, odors, deterioration and those nasty germs that may be passed back and for between you and classmates or coworkers.
Not only does this drive decrease the chance of what is scientifically known as "the cooties", but it is actually a pretty practical little drive. A capless USB flash drive, the S50 has a sliding cover that protects the drive securing all of your important documents, photos, audio or video files. It also has a key/lanyard loop that can conveniently attach to a keychain, purse or backpack.
The S50 also comes in a variety of colors to represent your own personal style including blue, light blue, orange, purple and white. To suit everybody's different drive needs, this model is available in memory capacities of 4GB at $14.99, 8GB at $24.99, 16GB at $39.99, 32GB at $69.99 and 64GB at $139.99. Like most USB jump drives, the Lexar S50 is compatible with PC and MAC systems and comes with a two-year warranty.
So, now knowing all of the facts, what do you think of this practical yet parasite-resistant flash drive? Is this something that you would invest in? After all, when it comes to cleanliness and hygiene, how well do we really know a person? Just some food for thought.