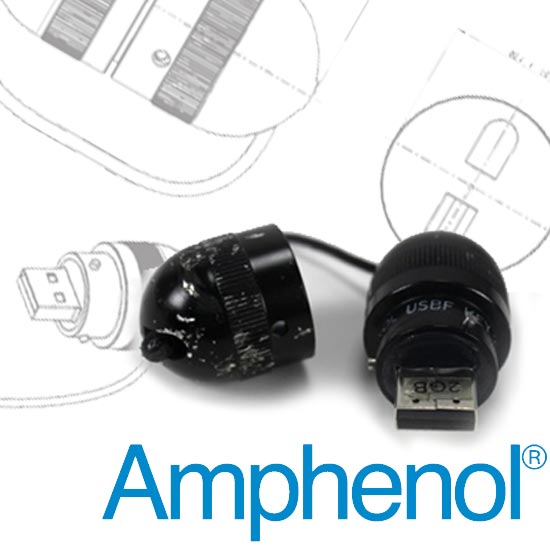 Amphenol, the second largest connectors manufacturer in the world, and the first in the defense industry, has produced a truly rugged USB flash drive that can withstand extreme environments and conditions. Their product line of connectors is used by Aerospace, Oil & Gas and Mass Transit industries, to name a few. But why did Amphenol need to create an ultra-durable flash drive?
It is surprising how many mundane machines have computers. It is even more surprising how many require updates, software changes, etc. The very nature of the machines in these situations do not easily lend themselves to auto-updates via the "cloud," which is why physical USB drives are the best and often only way to update a system in extreme terrain.
The Reinforced USB Memory is made of special materials, designed to withstand the most extreme conditions, and keep the invaluable data safe inside. The aluminium used, as well as the compound and even the bayonet type mating mechanism are the same as the ones used by the military providing an outstanding resistance to the environment.
Environmental Protection
Sealing:                IP68 (when closed)
Salt Spray:          48 h with Nickel plating (ROHS)
> 96 h with Black coating (ROHS)
> 500 h with Olive Drab Cadmium
Vibrations:          MIL-STD-810F
Temp. Range:     – 40°C / +85°C (MIL-STD-810F)
Other features
Type:                    USB2.0
Voltage:               5V DC – 500 mA max
Electromagnetic compatibility: 89/336/EEC and Part 15 Class B