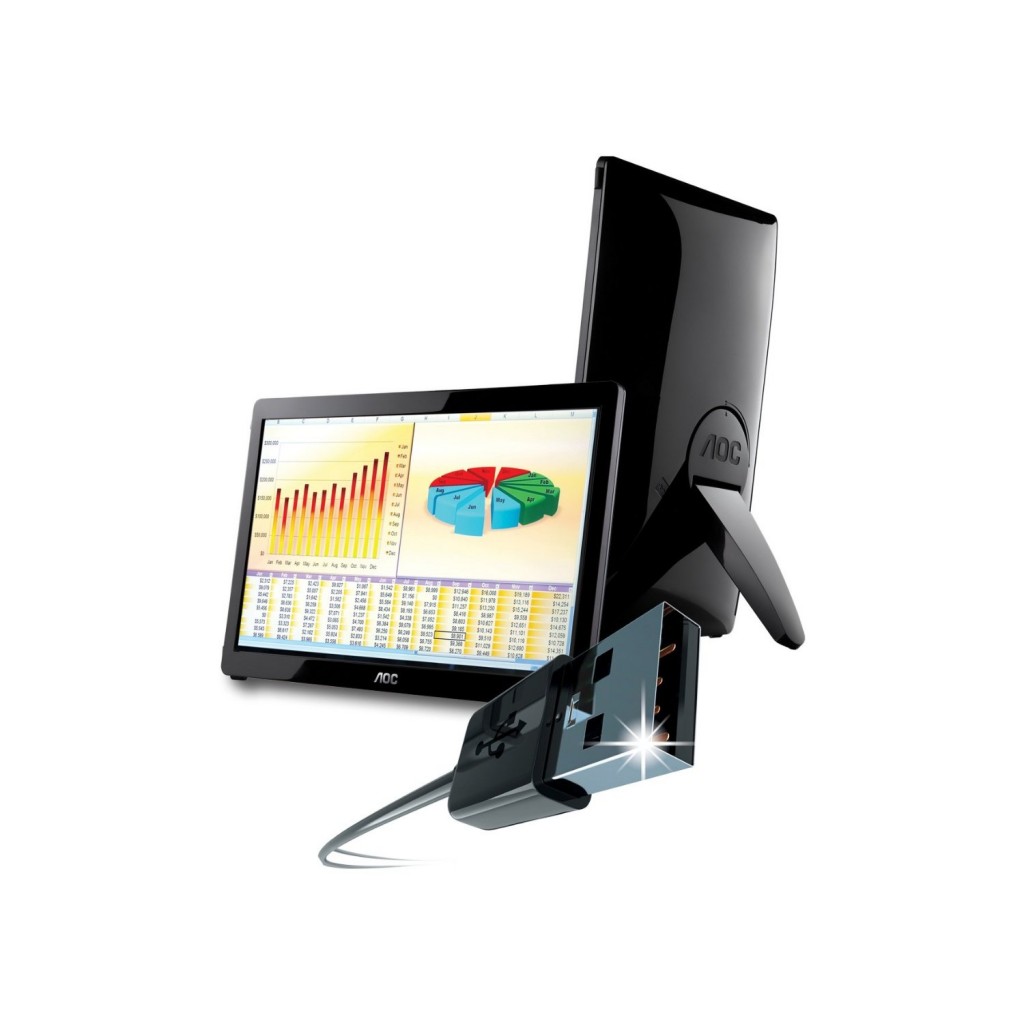 From Professional Video Editors to die-hard Online Gamers, people often need a secondary monitor for their notebooks and desktops. Since very few monitors are made with the sole purpose of serving as an additional screen, using a second monitor has meant putting up with additional power cords and and only being able to connect to the computer via HDMI or VGA. Besides all those extra wires and power strips make that streamlined tech desk dream way more hassle and mess than expected.
AOC, the company based in Fremont, California that has been making a lot of news recently for its innovative monitors and TVs, has done it again with the AOC E1649FWU – a practically portable monitor which makes it the perfect secondary monitor on the market. The most important feature about the AOC E1649FWU is that the monitor can draw up both power and input via USB from the computer. There has been no other monitor so far that has been able to do this.
The monitor is 15.6 inches in size, very thin and weighs a little more than 2 pounds, making it a breeze to carry around. The monitor has a detachable desk stand so it will comfortably sit on the table in both landscape and portrait modes. When detached, the monitor can be mounted on the wall or held in hand during presentations. The AOC E1649FWU offers a contrast ratio of 500:1, a maximum resolution of 1366 x 786 and a response time of 16 ms.
The AOC E1649FWU has been garnering a lot of positive reviews. It has been attractively priced and is available on Amazon for $99.99.