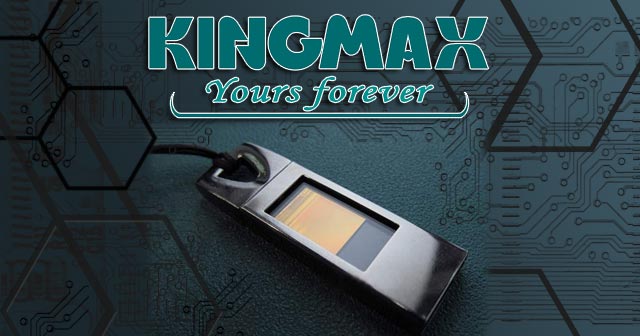 Computex 2012, which was held in Taipei recently, was a gadget-fuelled event showcasing more than 30 UltraBooks and Tablets from a number of manufacturers around the world. KINGMAX, one of the world's largest manufacturers of digital storage devices, showcased the KINGMAX UI-05, a COB (Chip-On-Board) flash drive with a clear glass window on top through which you can see the internal flash chip and the wire-bonding. The KINGMAX UI-05 was dubbed the 'World's First Transparent USB Flash Drive' by the company.
In spite of the company's claim, the USB Flash Drive is not entirely made of glass or transparent material and, in fact, has a firm metal housing with a small glass top allowing you to see the insides of the flash drive. There is also a Blue LED to show the working mode of the device. Transparent or not, the KINGMAX U-05 will find its market – people who consider the unique design of the KINGMAX UI-05 something they don't want to compute without.
KINGMAX UI-05 has full compliance with the CE, FCC and BSMI requirements, as well as RoHL guidelines. The company has service centers all over the world and has announced that the KINGMAX U-05 will be available in 4 GB, 8 GB, 16 GB and 32 GB variants. There has been no official announcement from the company about the availability or the price of the KINGMAX U-05 so far.