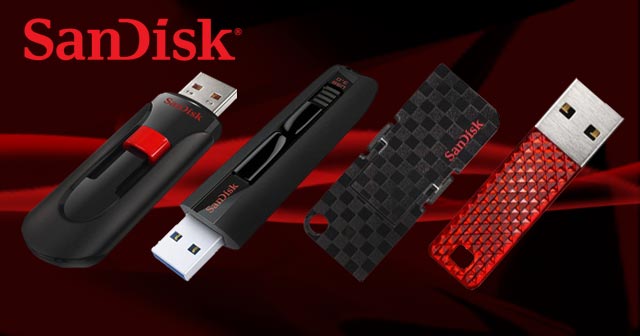 SanDisk, the world's largest provider of flash based memory solutions has recently announced the launch of a number of USB flash drives focused on the geeky, fashion conscious youth. The recent launches have made SanDisk's products the fastest, highest capacity, thinnest drives in the industry.
SanDisk Extreme® USB 3.0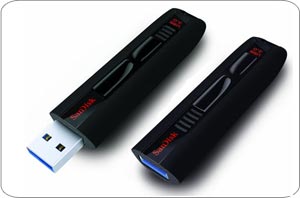 The Extreme® garnered a number of positive reviews from tech critics within a week of its launch. The device is one of the largest USB flash drives in the market which can hold up to 64 GB of data which also happens to be one of the fastest flash drives ever featuring USB 3.0 technology. This flash drive can transfer files 10X faster than normal USB 2.0 devices. This advanced USB flash drive is also extremely affordable available at $160 on Amazon for its 64 GB model.
SanDisk Cruzer® Glide™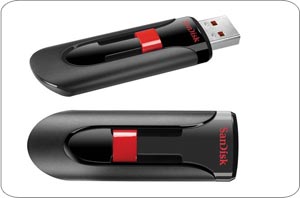 The Cruzer® Glide™ is an expensive version of the Extreme® with added storage space and a sleek, sexy design. The Cruzer® Glide™ can hold up to 128 GB of data and has all the security features of the Extreme®. The Cruzer® Glide™ is available for around $250 for its 128 GB version.
SanDisk Cruzer® Facet™
Focused on users for whom looks are everything, the Facet™ is the sexy sibling of the Glide™ with stainless-steel casing and a faceted texture available in a multitude of vibrant colors. The Facet™ is available in 8 GB to 32 GB capacities priced between $35 and $90.
SanDisk Cruzer® Pop™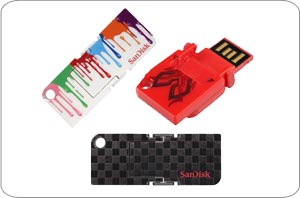 The Cruzer® Pop™ is a chic USB flash drive completely focused on the design. The Pop™ is crazy, thin, stylish and did I mention crazy? The device features a 'naked' design revealing the metallic parts of the connector inside. The flash drive is extremely small and is available in sexy vibrant colors.
All these models launched by SanDisk recently come up with a free 2 GB backup solution provided by YuuWaa, SanDisk's partner. They also feature a 128-bit AES security encryption. The flash drives are also equipped with Cloud Catcher™