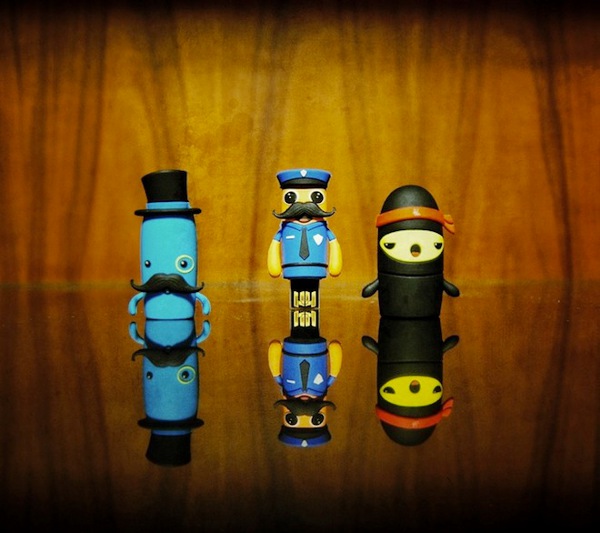 Tech expos harbor innovations and these new ideas are a strong indication of what is to come. We have more evolved handhelds with intelligent technologies. Moreover, here comes a USB device that will sort out all troubles of your PC with a complete healing technique. The USB doctor, called Jumpshot, was designed by the experienced brains of two former Hewlett Packard employees. The troubleshooter USB diagnoses the PC and solves any problems found.
So how does the Jumpshot fix your PC? The Jumpshot is sort of a start-up boot disk and uses the Linux environment. First, it loads the Linux environment into the troublesome PC and thoroughly scans it. Then it connects to the internet by a private interface and uses the online service to mitigate any kind of troubles on the local system. Are you wondering why this setup works? This is because Windows is a complex OS and simply gets affected by viruses and Trojans, and the security vulnerabilities have reduced with Windows 7. On the other hand, Linux has an excellent foundation in its root OS and is much less vulnerable and so is an excellent platform to diagnose problems of the PC.
The Jumpshot project is still in its early stages and for addressing the complete range of PC problems online is a herculean task. Nevertheless, Pedram Amini and David Endler, former security research managers at Tipping Point Division of HP are up to the task. They had a fantastic headstart building on the USB doctor idea but as any new endeavor lack enough funds. Going on with a $25,000 target, they received an overwhelming response and amassed $11,000 in just a matter of two days.
Donors can contribute to the effort by paying $35 or upwards and will receive an 8 GB USB stick with inbuilt Jumpshot services. The online Jumpshot diagnosis will be available free of charge. With Jumpshot, you want to call you friend over to solve problems with your PC when you cannot do it yourself. Just connect the Jumpshot USB stick and bingo – solved.