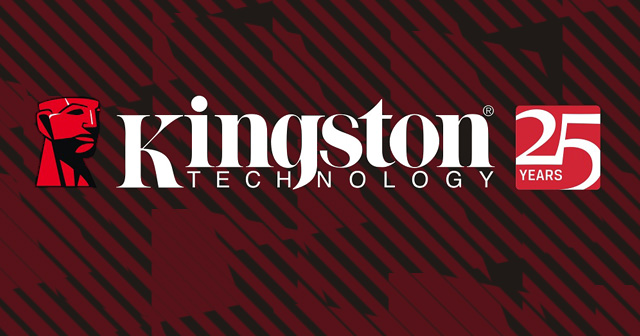 Kingston Digital, an affiliate of the well-known flash technology company Kingston Technology, has recently partnered with antivirus company ESET and licensing company ClevX to improve the security of Kingston secure USB flash drives. The collaboration among the three companies comes at a very critical time. Portable devices are now the most vulnerable to malware and viruses, and users don't often think twice about storing critical data in devices such as USB flash drives.
Kingston Digital has its eyes set on improving Kingston's most recognized secure USB drives: the DataTraveler 4000, or DT4000, and the DataTraveler Vault-Privacy, or DTVP. The two models are already equipped with ClevX's DriveSecurity, but with the collaboration with ESET, the DriveSecurity will be getting fortification from ESET's anti-malware software. The DT4000's and the DTVP's security will still be primarily maintained by DriveSecurity, which will ensure that users' data files are protected from unwanted tampering when the flash drives are in transit or plugged into different computers. And since USB flash drives can get lost or stolen easily, it becomes a reassuring thing for the user to know that his files will be well protected from such unfortunate incidents.
Safe and malware-free were the common goals established by Kingston Digital, ESET, and ClevX when they set out to improve the security of the Kingston secure flash drives. Users will be able to take advantage of the USB drives' newly enhanced security once Kingston Digital releases them. Once plugged into a computer, the Kingston drives will automatically access ESET's protection by prompting a strong password setup or the entry of one. The DataTraveler 4000, for example, will have 256-bit AES encryption and will lock itself down and destroy the encryption key after ten failed password attempts. The DataTraveler Vault-Privacy works the same; it's just not fips validated like the DT4000 is. After a successful password entry, ESET will automatically search the drive for viruses and malware that may have infiltrated. If there are any, the anti-malware program will then efficiently dispose of them. Such security improvements could only mean solid business for Kingston, since it leads in the sale of secure USB flash drives to corporations and government institutions.