At CES 2013 we ran into Jessica Smiley from Mimoco, makers of the famous Mimobot USB flash drives. She gave us the lowdown on their new drop, two Elvis drives as well as leak about My Little Pony USB drives.
Mimoco officially released two Elvis USB drives while in Las Vegas at CES 2013. No better way to show off this great icon of rock and roll than here! This adds a new character and two new drives to the LEGEND series which includes Abraham Lincoln, George Washington, Albert Einstein, and two Bruce Lee drives.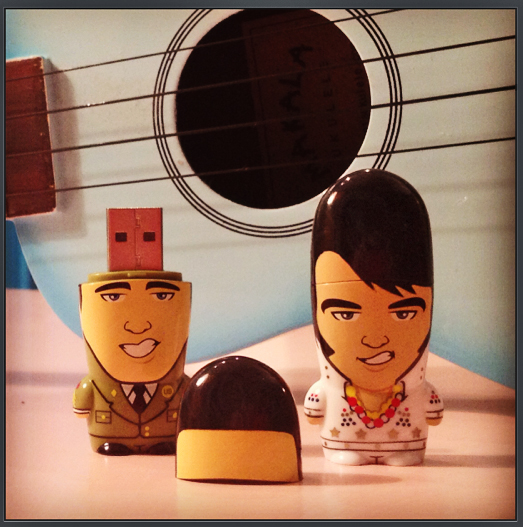 Of course, we got the scoop. Leaked without fanfare is a big reveal – My Little Pony USB drives! Featuring characters from the new animated series, these big-eyed drives will appeal to Mimoco's entire fanbase, including the amazing Brony community.
Mimoco's cult favorite USB drives have lines and characters as diverse as Star Wars, Hello Kitty, Star Trek and Adventure Time. We can't wait to see what they come up with next!