Ever thought of sprucing up your work wardrobe in an out-of-the-box yet still work-appropriate way? How about forsaking the traditional cufflinks for some USB ones to serve as your individualistic wrist accessories? If you think it's impossible, then you should know that Cuffed, an online Australian retailer, offers USB cufflinks to show off the techie in you.
Cuffed's USB cufflink line comes in two models, the CL9170 and the CL5500. Both cufflinks are plated in parts with silver rhodium, lending a brilliant shine to the product. To add to the special feel of the cufflinks, Cuffed packages them in a black and silver box that's ready to give as a present in elegant gift wrapping paper.
Now, let's go to the specifics of each model.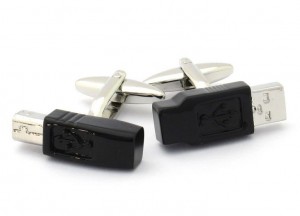 The CL9170 is the novelty of the two USB cufflinks. Yes, it's made from a USB cable, but it won't be read by computer and you shouldn't plug it into one, anyway. Designed with the sole function of serving as cufflinks, it's held together by a strong magnet that keeps it from coming off when being worn. Originally retailing at about $62, Cuffed now offers the CL9170 for approximately $26. That's an overall saving of almost 60%.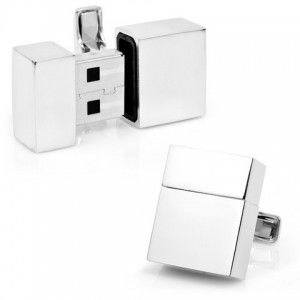 The CL5500 is the functional version of the CL9170. One side of the USB cufflink serves a decor, while the other side functions just like any other USB flash drive out there. On this side of the cufflink, the CL5500 houses a 4 GB drive. The functional twist on the CL5500 makes it ideal for use if you're someone who has to dress up for a strictly corporate business that involves constant computer work. The Cuffed USB cufflinks ensure that you take your USB wherever you go, since you're already wearing it in the first place. The CL5500's original retail price was set at around $133, but Cuffed offers them through its website now for peanuts at a price of approximately $41. If you're interested about the math of just how much you'll save, that's 69% in comparison to the original price.
So, if you're out looking for accessories to match your business attire, you may want to consider Cuffed's USB cufflinks offerings. And if you don't get satisfied with their product, it's not too much of a worry, since the company also offers you 100% of your money back.