For photographers and videographers, getting the best shot possible usually involves positioning oneself into extremely awkward and challenging positions. There are even times when such positioning isn't possible, so a camera rig or rail system has to substitute for the human element. But with this substitution comes a fairly crucial compromise: the lack of full control over the settings when the camera is hoisted far from reach. To combat this problem and usher in a completely new definition of hands-on control, Fotodiox has released the Aputure USB V-Control, the first photo and video USB follow-focus controller in the photography and videography industry.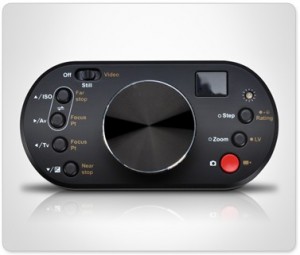 Fotodiox's Aputure V-Control System is a follow-focus controller best suited and applied to situations that call for rack focus shots and the correction of image focus when you can't fiddle with the camera using your hands. Fotodiox, a company renowned for manufacturing and distributing photography lenses and accessories, is providing photographers and videographers alike a chance to regain an auteur-like control over their medium. Just a few days ago, the company released a statement that the Aputure V-Control is made with Canon DSLR cameras in mind.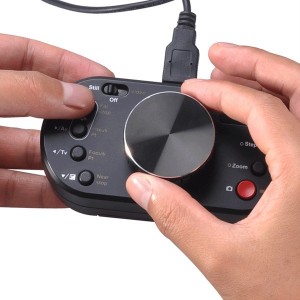 Not only does the handheld USB device allow photographers control over the image quality and follow-focus of their pictures and videos, it allows photographers to switch seamlessly from still pictures to videos when the occasion calls. The device features a remote control that manages the aperture, shutter speed, ISO, and exposure settings. The Aputure V-Control also offers operators the chance to rest their hands awhile; the device can be attached to a camera rig or rail through its aluminum mounts. A USB control cable additionally allows for the two separate USB ports to be connected for ultimate ease in mounting the V-Control. Minute control of camera settings can be controlled by the operator through the seven buttons and center control dial designed into the V-Control. To add to an already generous amount of features, the controller can remember up to four focus points and alternate between these settings for a very capable rack-focus system.
The Fotodiox Aputure USB V-Control is available for the US market through the company's website or Amazon.com for $179.95.