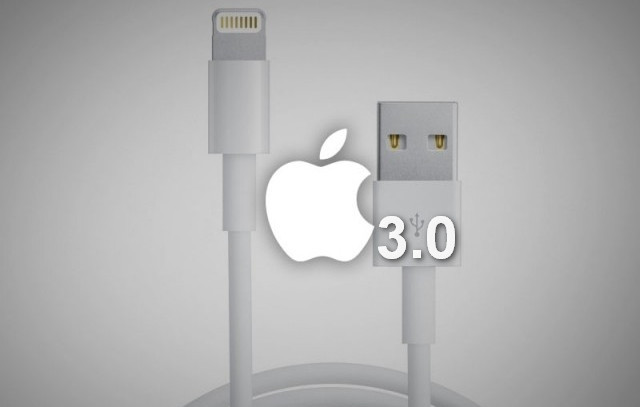 If there's one thing that Apple consistently strives for, it's to always be at the forefront of innovation. So far, the company has had a flow of current releases that are aligned with that goal – from the new Macbook Pros with retina display to the new iPhone 5 and its Lightning connector. Since USB 3.0 is making the rounds as the next big bus interface, it's no surprise that Apple recently re-released it Macbooks with built-in USB 3.0 support. New speculations, however, revolve around the brand's new Lightning connector and the possibility of future USB 3.0 support.
As of now, the Lightning connector paired with the iPhone 5 doesn't have the data transfer rates associated with USB 3.0 speed specifications, though it has been said that the connector can support the bus interface. There are clues that Apple is looking to solidify USB 3.0 support in the Lightning connector. One of them is a job listing recently posted on the company's Jobs site. Deducing from the content, Apple is looking to hire a Senior Software Quality Engineer for its USB Connectivity Compliance team. Potential applicants are required to be knowledgeable about how USB interconnects on software and hardware and be capable of testing of USB 2.0 and USB 3.0 high-speed bus devices. Additionally, the job listing states that the candidate for the job will be heading testing for the iOS and iPod lines of Apple, actively searching for remedies to current issues in those devices.
Though it can't be truly verified until Apple releases an official statement, there is a very high probability that Apple is looking to incorporate USB 3.0 support in its mobile iOS devices. The Senior Software Quality Engineer Apple wants to hire should also benefit from know-how of USB triggering and analysis and a variety of other skills in the fields of electrical engineering and computer science. All this is no doubt in favor of increasing the current transfer speeds of the Lightning connector and matching it to USB 3.0 specifications. So while the post on Apple's Jobs site may be a little vague, there are a few solid clues pointing to future USB 3.0 support in iOS devices.