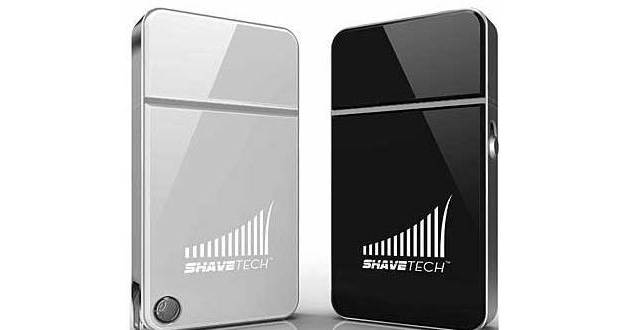 Shavetech is a portable electric shaver. It's small enough to keep with other grooming products and doesn't need any extra charging accessories, keeping with the idea of taking with you only the essentials. The shaver comes with a USB plug that can be adapted to a number of chargers that charge other gadgets you brought with you on a trip. If you have a laptop along, then there's even less of a problem. Just plug in the shaver into a USB port and forget about it while it charges.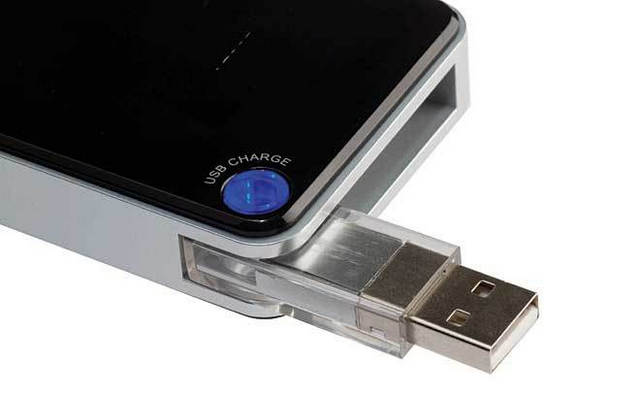 Almost everything can be portable nowadays. USB gadgets are constantly being downsized to make them easier to take along or be stored in a limited space. This takes on a special importance when you're travelling because you're forced to take with you only the essentials for the sake of ease. There are travel-sized toiletries, but what about grooming accessories such as shavers? Well, Shavetech happens to be an electric shaver tailored for travel use.
From a fully dead battery state, it needs about four hours of charging time to achieve its fully juiced state. And from there, it can work for 30 minutes straight, enough time to last you a few shaves before another recharge.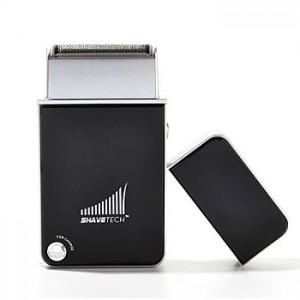 What are the other advantages of having a USB electric shaver like Shavetech? For one, you no longer have to buy voltage adapters for when you travel outside of the country or worry about shorting out a gadget by mindlessly plugging it into an incompatible wall outlet. Another advantage is a small form factor and portability. The Shavetech takes up less space in your pack than a smartphone and recalls the sleek and slim form factor that people most associate with Apple's simple and clean aesthetic.
The Shavetech isn't a perfect product, though. It looks lacking in solid quality feel to it because some of its plastic parts feel a bit too weak to last through long-term use that involves some occasional abuse. It's a functioning shaver, but not that heavy duty. You might have to repeatedly pass over some areas to achieve the same results as larger electric razors. But cleanup of the Shavetech is easy. Just take off the plastic top, tap out the excess hairs from the exposed screen and brush the blade inside.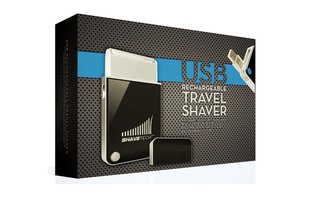 The Shavetech USB portable shaver can be bought through the official site for $39.99. It comes in black or white, and you can choose to order an optional USB AC adapter for $6.99, if you want.