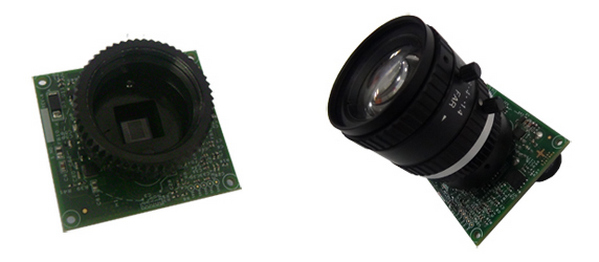 Are you looking for high definition video streaming? How about barcode detection in both two- and three-dimensions? Something with USB 3.0 specifications? It seems hard to reconcile these features with one another and come up with one single, tangible product, but e-con Systems Inc. has managed to marry all those features and more with the "world's first UVC compliant USB 3.0 camera," the See3CAM_10CUG.
The See3CAM_10CUG belongs to e-con Systems' See3CAM series, a new line of USB 3.0 cameras on SuperSpeed specifications. The See3CAM_10CUG is the first camera of the line and establishes the line's aim to provide service in entry level machine vision applications. e-con Systems' camera is USB video class (UVC) compliant, meaning it has the ability to stream video live in the way webcams can. The camera is compatible with Windows and Linux plug and play features, so there's no need to install device drivers before the camera can operate properly with a computer.
Specializing in providing highly advanced cameras for the market, e-con Systems designed the See3CAM_10CUG as a global shutter camera to be used for delivering HD video and image capture through its 1.3 megapixel capabilities. As an exercise in versatility, the camera is compatible with USB 3.0 and USB 2.0 hosts and comes in both monochrome and color capture versions. Thanks to the SuperSpeed specifications of USB 3.0, the global shutter camera is capable of capturing HD video at 720 pixels at the rate of 60 frames per second (fps) and full resolution video at 1280 x 960 at the rate of 45 fps. The camera's monochrome version will serve as an entry-level unit for machine vision, barcode and moving object detection, and many other image-capturing; and will eventually branch of into industrial and scientific uses.
The See3CAM_10CUG is the result of more than two years of engineering work on developing a USB 3.0 UVC stack. The hard work stemming from that endeavor is e-con Systems' recently released global shutter camera. Though the camera was primarily developed for industrial applications, the See3CAM_10CUG works with programs such as Skype and Amcap and is able to capture high-speed images and images in poorly-lit environments.
The monochrome e-con Systems global shutter camera is now available on the company's website. The color version, on the other hand, won't be introduced into the market until the third quarter of this year. To learn more about the capabilities or full list of features of this See3CAM series model, you may visit e-con Systems website.