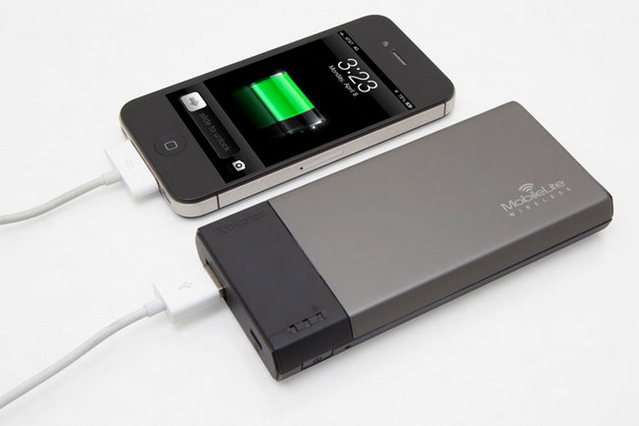 When it comes to USB flash drives and memory cards, normal file sharing would, of course, involve a laptop or desktop as a mediator. Plug the drive or memory card into the computer, drag and drop the files, and then transfer them to the other device. Cutting out the computer as the necessary middle-man would save a lot of time and trouble. Kingston understood this with its previous release of the Wi-Drive, which let users transfer files or stream content over a wireless network. With the new MobileLite Wireless Memory Card Reader, Kingston is improving on the idea it set with the Wi-Drive and bundles a phone charger to boot.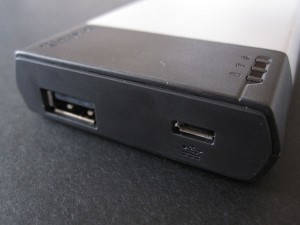 The Kingston MobileLite Wireless is a USB drive and memory card reader that lets you check out and share your files without the use of a computer. Plugging one of the compatible storage devices into the card reader's port automatically gives you the opportunity to share as soon as you connect to a wireless network. File sharing and streaming to a maximum of three users simultaneously is even allowed. So as to not turn it to a single-function device, Kingston also designed the MobileLite Wireless to allow users to stream content and browse the internet at the same time. The device can connect a standard Wi-Fi 802.11g/n connection, so no problems with compatibility there. Any trouble for now is MobileLite Wireless' incompatibility with devices other than Apple devices. Kingston released the device for exclusive use of Apple users, but it did express that it will be expanding towards compatibility with Android, Kindle Fire, Windows Phone OS, and Windows PC. The most significant clue about that development is perhaps the existence of a USB to micro-USB cable bundled with the memory card reader.
The MobileLite Wireless also serves a backup phone charger in case of emergencies. The Kingston device possesses a built-in Li-Polymer battery capable of delivering 1800MAh of power. That's up to 5 hours of battery juice straight. Not bad at all for a quick charge. If file compatibility is your concern, then rest assured. The MobileLite Wireless supports the storage of any file type and allows the users to view or playback .mp3, .wav, .m4v, .mp4, and .pdf files.
Kingston's MobileLite Wireless Memory Card Reader will retail at $69.99 and come with a warranty lasting a year and technical support for free. It's available for purchase on Amazon.com store and will soon be offered by Staples.