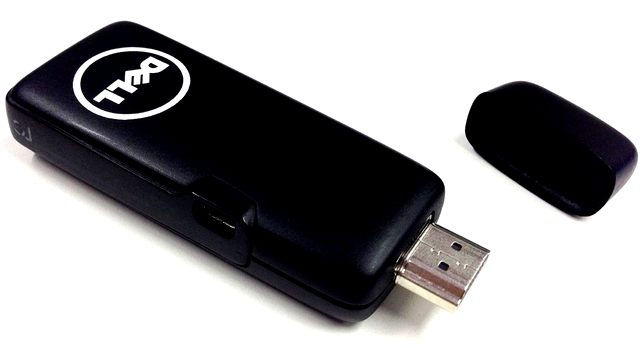 If you've been wondering about Dell's PC-on-a-stick project Ophelia, here's the update you've been waiting for since the beginning of the year. After a few months of hush-hush regarding any developments or news about the project, Dell has finally announced that its Project Ophelia USB Android stick will be shipping out in July. Many in the market are keeping their eyes close on this release; the Project Ophelia USB Android stick, according to some experts, promises to be groundbreaking and game-changing release in the realm of PC-on-a-stick devices.
The announcement of Ophelia USB Android stick's release has finally given some satisfaction to those long curious about the device. Dell still hasn't released a detailed list of the device's specifications and features, but it may be doing so to keep a little excitement going and maybe prevent other competitors from getting ideas.
Whatever the reason, what we do know is that the Project Ophelia USB Android stick is bound to be a head above other competing devices simply because it's backed by Dell, a household name in the technology industry. It also helps to know that the Project Ophelia dongle device will have Wi-Fi and Bluetooth capabilities, integration with the Wyse PocketCloud cloud storage service, and a couple of tools and applications for the business-minded set. Looking at the bigger picture of things, the Project Ophelia USB Android stick might just become a legitimate alternative to desktops, since you would only need a display with an HDMI port to get it fully running.
The July release of Project Ophelia is currently being reserved first for developers, who will then spend some time to develop various applications that will complement the device. There's also word going around that a few cable and telecommunications companies might be in the VIP list of delivery, too.
As for the why of that decision, it seems that Dell will be setting up for a wider market release through those cable and telecom companies, who may offer the Ophelia USB Android stick as part of a bundle of offers or as a standalone unit meant to complement current TV installations. All these decisions coming from Dell will be leading to the Project Ophelia's official market wide release sometime in August. It is then that the cable and telecom companies will start their offers on Ophelia, and Dell itself will allow the purchase of its USB dongle device through its own website. Dell's thumb-sized wonder will run you about $100.