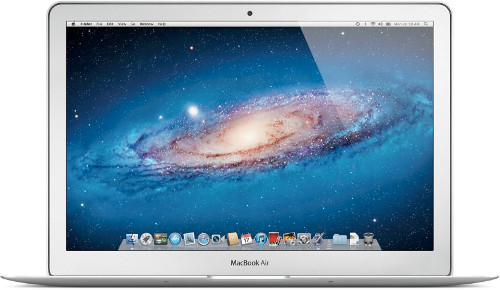 Looks like Apple has something up its sleeve again. Well, Apple always seems to be up to something, but a whiff of a new something has been caught and may yield some interesting future developments. That new development is none other than the company's recent submission to the United States Patent and Trademark Office: a combination port. Apple is once again attempting to innovate; this time, it's in the form of a combination port that would allow users to plug in either a USB connector or an SD card.
Apple's submitted design is a 2-in-1 port that is both USB port and SD card reader at the same time. The design has a lot of potential for Apple, whether it gets the patent approved or not. For one, introduction of the combined port into future Macbook lineups would mean more external and internal space for any other components that Apple may want to include. This extra space could also work in Apple's favor in another way. It can, if we were to bet on Apple's obsession with its own brand of aesthetic, also mean the emergence of Macbooks that are thinner than ever.
The combination port that Apple is gearing to execute was first submitted to the United States Patent and Trademark Office in 2011. The mind behind the patent design is Apple's Changsoo Jang. What's so interesting about the Apple design is that it attempts to bridge ports that use different protocols into one integrated unit. If (and when) Apple comes out with a working version of this concept, an increase or addition to the Apple experience should almost be expected. The space freed up by the combined port would result in a noticeably thinner Macbook computer should the company opt out of adding any additional features. Of course, knowing Apple's propensity for such measures, it may well be that a combined USB and SD card reader port is another conscious subtraction effort by the company.
The only problem Apple would encounter with the proposition is that the complex hardware design makes it tricky for unquestionable compatibility with other devices. This problem mainly stems from the fact that the port would have varying electrical connectors, some of which have to be adjusted a certain way to accommodate a specific connector type.
While Apple hasn't announced anything about ditching the SD card slot on the Macbook, there's a good chance that the company will be taking a step in this direction.