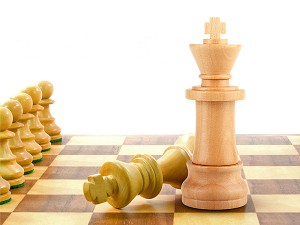 Today, there's just about any and every flash drive design for any and every interest or personality. There are sports, comic designs, sleek or sharp designs, and the list goes on. Avid fans and players of chess aren't left out, too. Brando just came up with a Chess Piece flash drive, and it goes without saying that the flash drive takes the form of a chess piece – a King, specifically.
The Chess Piece USB's design is quite classy and sleek, basically because chess has always been regarded as a generally classy game for people who are smart, strategic, etc. That makes it so much nicer to have a chess piece flash drive and be associated with classiness at the same time.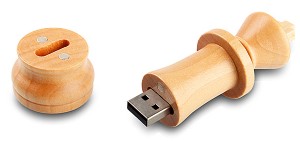 As for the capacity, there are quite a number of option for you. The Brando Chess USB is available in 2GB, 4GB, 8GB, 16 GB and 32GB. Its larger storage capacities are as big as external hard drive packages, while being more portable than most of them, weighing only 23 grams and dimensions of around 32 x 32 x 88mm.
It also supports all the major operating systems like Windows 8, 7, Vista, XP, Linux 2.4, and MAC OS X or later, so there shouldn't be any trouble using it. Plus, it's plug and play – no need for software or any application to make it work.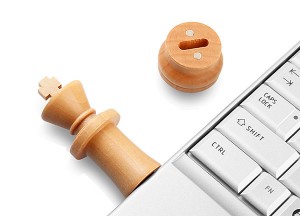 However, and here come the cons, the design isn't very flexible. This is a downer especially for chess fans, who are basically the target market of the design. It only comes in one design which is the white King. No dark piece counterpart, and no other chessmen pieces – just the king. So it's sad that the cleverness of the idea might easily fizzle because of that. Also, if you're a Brando fan, the design might be a little off-image for Brando, compared to their other designs like their Avengers series. Nonetheless, is not bad to wish that Brando would think of making a Queen, a Horse or a Rook USB chess piece, too.
If you ever get your hands on one of this, make sure to keep it away from your other legitimate chess pieces. If you're a novelty collector of anything cute and interesting, this one would be a good pick since it's sold at quite friendly prices. The lowest capacity (2GB) costs $16, the largest (32GB) sells at $38. The USB chess piece is available for purchase the Brando website.