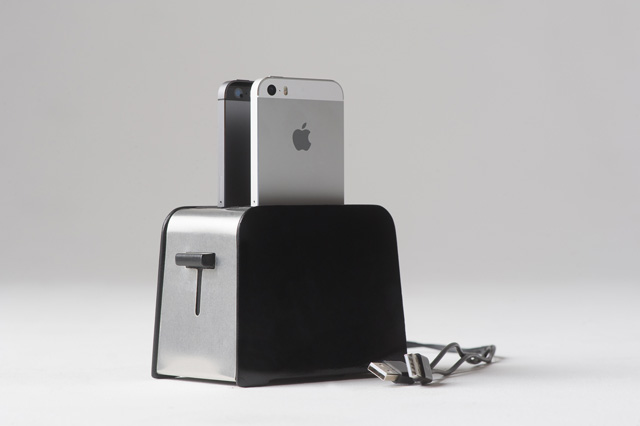 The Apple iPhone is one of the best-selling consumer electronics devices in history. The iPhone's success is a result of its great technology paired with great design. In many ways, the slim and minimalist phone is more than just a communication device, it is also an artistic statement.
So much thought went into the design and feel of the device that it seems a shame to have to rechage the iPhone with a cable. Cables are messy. They get tangled, they're either too short or too long, and they're just not very pleasant to look at.
Enter the Foaster. It's an iPhone charging dock that looks, well, like a toaster (if Apple designed kitchen appliances). With two slots for his and hers iPhones, it's the perfect way to eliminate desktop clutter while keeping your phones juiced up.